A Modular & Scalable Enterprise Platform
for Adaptive Social Protection & Shock Responsive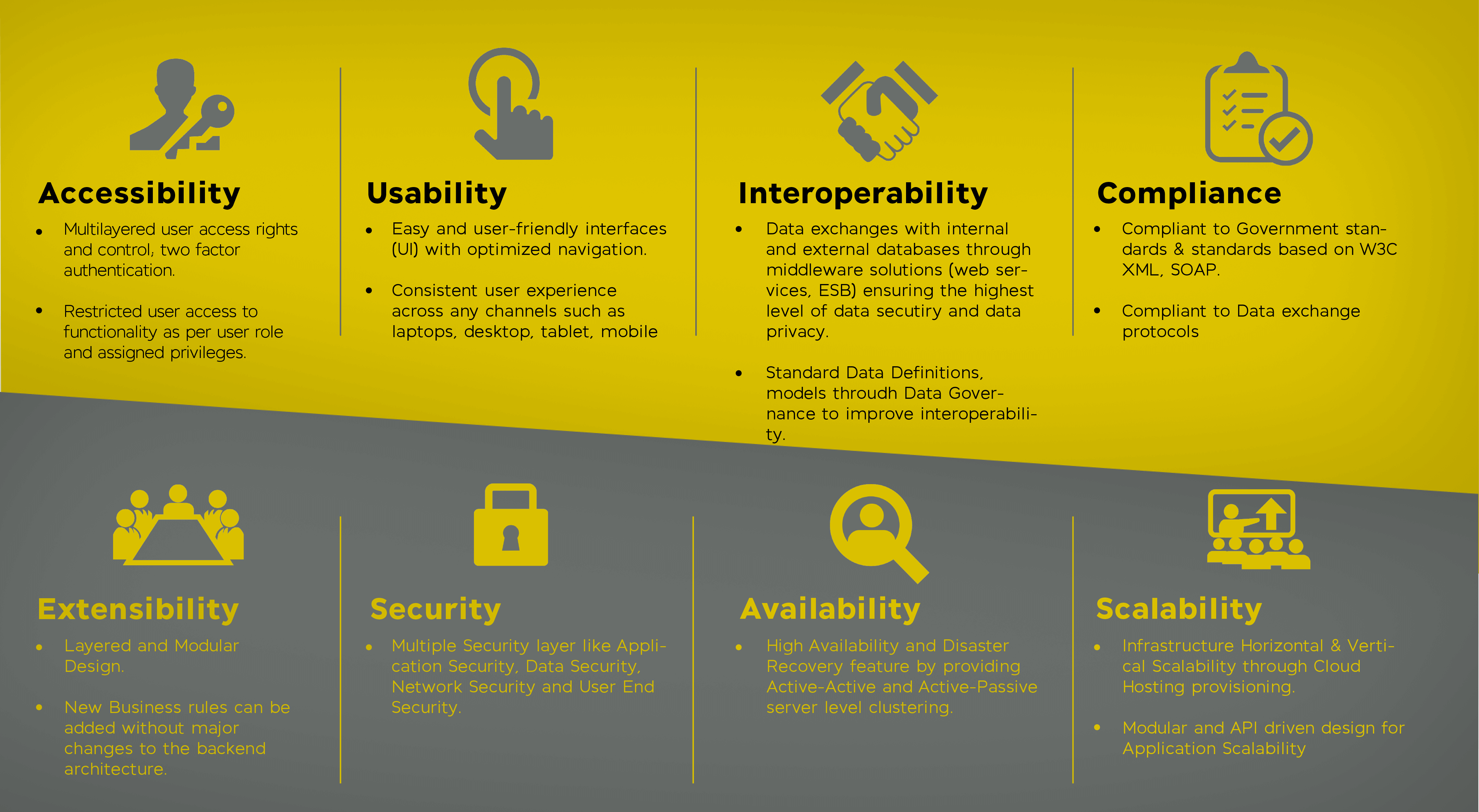 Easy-to-Deploy
User-friendly
Bi-lingual
Highly functional
Interoperable
Highly customizable
Strong data audit trail
Horizontal and vertical scaling
Operates Online and Offline environment (mobile app)
Supports MS SQL, Post Gres SQL, My SQL databases
Supports on premises and cloud deployment
Strong data audit trail
We offer a highly customizable and ready-to-deploy digital technology Platform called: Convergence solutions – a unified MIS Platform which can easily be customized to meet the business needs of adaptive social protection program delivery chains. Convergence solutions comes with an in-built functions or modules such as application intake and registration, targeting, enrollment, payment, compliance, case management, system administration and reporting that can easily be tailored or customized to meet the specifics business requirements of any social protection programs being implemented by the government organization across the world.
Convergence Solutions platform is designed in a manner that provides end-to-end automation of the business process any the social protection program delivery chains which includes – outreach, application intake, social registry, targeting, enrollment, compliance, case management and grievance, reporting. The Platform is extremely modular that helps to absorb additional business requirements with quick customization and go for easy deployment.
The platform is based on MVC framework, JQuery, vue.js, bootstrap, HTML5, CSS2, CSS3 and HTML5 forming the presentation layer, SOAP/Restful services forming the Integration layer.
Presentation Layer Services
The presentation layer contains the components that implement and display the user interface (UI) and manage user interaction. This layer includes controls for user input and display, in addition to components that organize user interaction. Application uses  HTML5, bootstrap, jQuery, CSS2, CSS3 and responsive UI technologies.
Service Layer
All the portal functionality uses service oriented architecture based where each functionality is exposed as a JSON based Restful service that supports seamless system interoperability with external databases.
Offshoot version of a core convergence solutions platform – a convergence lite APP provides functionality to perform data collection on various functions using mobile tablets.
The APP can easily be configured to operate in both offline and online environment depending upon network availability;
It provides seamless two-way data synchronization between central server and convergence APP for data transmission in a most secure environment
The platform provides functionality to securely exchange data with all possible relevant external databases depending upon the readiness of third party infrastructure, such as  the civil registry, national ID database, social insurance database, education MIS, health MIS, payment service providers etc.
Data Quality Control and De-Duplication